What I love about Maureen's editing is that she is not only one of the best at grammar, punctuation, and all the particulars of writing mechanics, but her experience and wisdom are invaluable the crafting of writing designed to inspire. I hired her to edit my latest book, "The Purpose Guide," and the results have far exceeded my expectations. She is dedicated to creating the clearest and most enjoyable reading experience, and goes beyond the call of duty toward that aim. And she's absolutely one of the most encouraging and empowering people I've ever known.
Rev. Dr. Patrick J. Harbula, Author of "The Magic of the Soul: Applying Spiritual Power to Daily Living, and Director of Living Purpose Institute.
https://www.amazon.com/Magic-Soul-Applying-Spiritual-Living/dp/0971556504.
Maureen Hoyt brings both experience and skill to editing and proofreading – she also "gets" the author's voice so as to keep your unique way of expressing intact. I highly recommend her work.
Dr. Jim Lockard, Author of CREATING THE BELOVED COMMUNITY: A Handbook for Spiritual Leadership and Sacred Thinking – Awakening Your Inner Power
Now available here: Amazon.com – Paperback & Kindle Editions
I have been a writer/director in the film industry for over 20 years and hired Dr. Maureen Hoyt as the editor of my first novel that is now in worldwide distribution. She is not only a very talented editor, but her eclectic life allows her to provide thought-provoking insights on a wide array of subjects that enhance the writer's work. I adore Maureen and love working with her.  With wit, charm, tireless energy, and attention to details, she meets all deadlines and is uplifting to the artist.
Stewart Raffill, Director, Screenplay Writer, and Author of RAGE: An International Political Thriller currently available on www.amazon.com
Dr. Maureen Hoyt is a blessing and a gift. Her expert editorial skills are celebrated, welcomed, and revered. One of the most amazing things I've loved in working with her over the past five years is that my personal style always shines through in my writings post edit. Dr. Maureen is professional, kind, prompt, thorough, thoughtful, instructive, and very clear. I cherish her viewpoint and trust her work. She is my go-to for all things written. Give yourself a gift today and pass along your writings to Dr. M. You will be most pleased!
Rev. Dr. Keith Cox, Spiritual Director of Center for Spiritual Living, Los Angeles and Director of Youth Services for the parent organization of Centers for Spiritual Living, Golden, CO
As an editor myself, I am unyielding in my pursuit of perfection. As a writer, I understand there comes a time when, like it or not, the writing must be declared complete. At that moment, that deeply vulnerable moment, there are only two people in this world I trust to take my work to the next level. Maureen Hoyt is one of them. Working with Maureen soothes my writer self and pleases my editor self. Implicit in that statement is my highest recommendation.
Rev. Dr. Cynthia Cavalcanti, former Editor-in-Chief of Creative Thought Magazine and current freelance editor, business owner, life coach, and entrepreneur.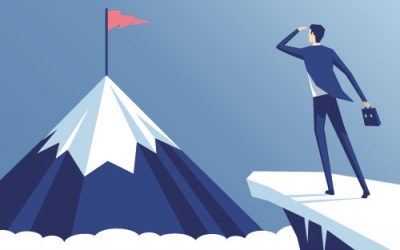 In a typical Sunday service at the Centers for Spiritual Living, the prayer practitioners are all called forward for the benediction at the end of the service. Many of our intern practitioners - those not currently officially licensed - were having difficulty getting...